October News 
Skin Boot Camp
We are running a skin boot camp over 10 weeks this includes 5 clinic DMK exfoliations, enzyme treatments and tightening muscle treatments to get your skin in great shape for summer. Treatment time is 90mins each, the cost for the program is only $1045. To get the best results you will need to be using the DMK homecare, we will be taking before and after photos so you can see the results! Give us a call or talk to us in clinic if this interests you.
Free Shape and Paint
Have a full facial Sothys or DMK during October and you will receive a free shape and paint of your fingers or toes, one per client.
Add  to your appointment with us at a special price.  All  mini pure Fiji rituals are $25.  (see below for details) Back exfoliants added to your massage are staying at the great price of $15. When having your tinting package done if you want extra relaxation we also offer a scalp massage while the eye lash tint is processing for only $10. Just let us know if you want to add any of these to your appointments so we can allow extra time if needed.
New Pure Fiji Milk and Honey Body Wrap to Hydrate Firm and Strengthen.
Includes full body coconut milk and sugar exfoliation with the honey mask to firm and strengthen finishing with the exotic oil scalp massage perfect for this time of year!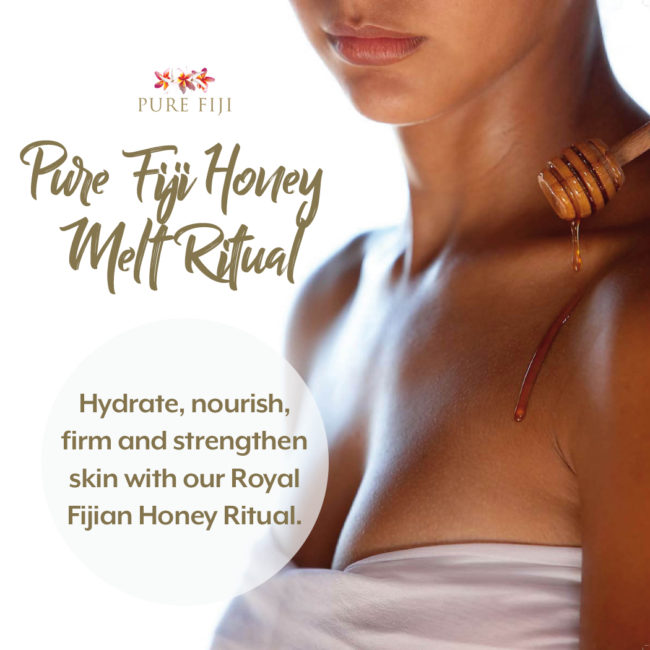 Mini  Pure Fiji rituals can be added to an exsisitng appointment for only $25. The Rituals are Foot or Hand Rituals  where coconut milk bath is massaged into your skin. Sugar rub is then used to exfoliate. Once washed and dried, body butter is used to massage away all of life's stresses leaving your skin hydrated and silky smooth. Mini Sugar Glow Ritual  this is for your back perfect for after the summer months. Coconut Milk Bath Solution is drizzled and massaged onto the back, followed by a Sugar Rub application. The exfoliation from the Sugar Rub will rid the body of dead skin, revealing new healthy skin and replenishing moisture loss. Heavenly Hair Ritual  ( my personal favourite!) Warm Pure Fiji Exotic Oil is drizzled and massaged gently into the scalp and neck restoring balance and leaving the hair healthy and shiny.  Mini Hydrating Wraps for hands or feet a warmed body butter mask is applied and wrapped to your feet or hands to deeply nourish dry skin followed by a relaxation massage.   Lomi Lomi massage for your back neck and shoulders. Each treatment will cost only $25 and takes 15mins.
Pure Fiji signature Treatments
Sugar Glow
sugar cane harvested from the sun drench plantations of Fiji combined with the exotic tropical nut oils and fruit enzymes nourish skin with vitamins A,B,C and E to create the ultimate healthy glow. Relax and enjoy as milk from the coconut combined with macadamia and coconut oil are gently massaged into the skin followed by an application of pure cane sugar and tropical nut oils ridding the body of dead skin, revealing new healthy skin as well as strengthening the skins elasticity and replenishing moisture loss. treatment time 50Min's. $90.
Pure Fiji Island Hydrating Body wrap
Hydrate your skin and detoxify your system, this treatment will leave your mind renewed and body restored. Your skin is gently brushed and then warm oil containing vitamins and antioxidants is applied. Your body is relaxed then wrapped while a warm oil scalp and facial massage relieves all your tension. Your hands and feet are cocooned in a body butter mask to soothe and restore hydration. This ultimate treatment leaves your body hydrated and restored while your mind stays on "Island time". Treatment time 90Min's $150
Pure Fiji Paradise Manicure or Pedicure
One hour Manicure or Pedicure – absolute bliss, coconut foot soak, sugar rub to exfoliate and body butter to nourish with an amazing massage, all nail work completed with your choice of gel or natural colour polish $80.(60min)
Pure Fiji Coconut Creme Body Glow
Cleanse polish and protect your skin. Pineapple extracts gently buff away dull skin cells and unclog pores rejuvenating your skin followed by an application of Hydrating Body Lotion which rapidly hydrates your skin with fresh coconut milk and a blend of exotic nut oils which will stay with you all  day. $75 (30min)
Skin Revision Time

Enzyme Skin Treatments with D M K Danne and Skin Revision with Peels
Call us for a skin assessment and consultation if you are wanting to get real results for your skin we have been doing paramedical skin revision with DMK Danne enzyme therapy and remoulding peel procudures. The results are truely amazing below are before and after photos of myself Alex and Rebecca the before photo was on the day of the peel and the after photo was only 9 days later!
Your consultation will take 30mins it will cost $50 which is then redeamable on product purchase or you can use it towards your first enzyme treatment making your consultation free!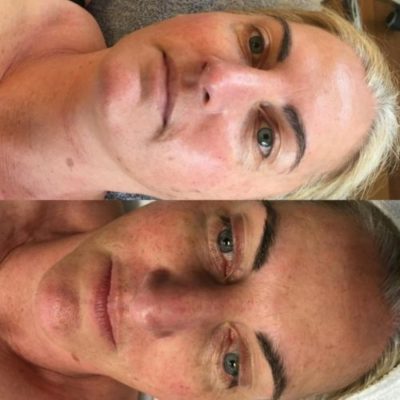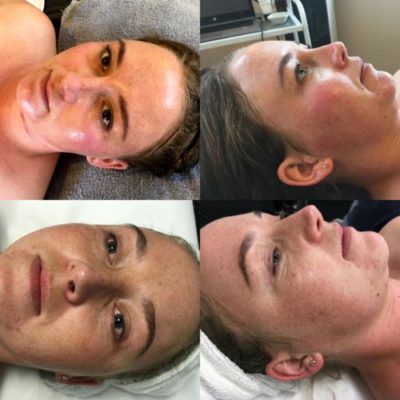 Here are photos taken from day 1-10 for a RP peel I have had in March this year.
comparing day 1 photo along side day 10 photo amazing results less lines, smoother skin and reduction in pigment!
Dermaquest dermaroller skin treatment 
Not all neddling is the same, the rollers we use are medsafe approved and have been independantly tested to prove that they promote new collagen growth, reduce pore size and stimulate cell renewal. They have tappered neddles to reduce damage to your skin.
We have been doing Collagen Induction treatments with Dermaquest needling treatments for a while now and can really see the benefits.  This wonderful treatment allows your  skin to produce new collagen a must for anyone concerned with ageing. We are loving the long term benefits that this is giving to our clients.  To learn more about this book a consultation with Alex. Medsafe approved.
Opi gelcolor, Shelac  and nail art
Have a manicure with polish that lasts up to 3 weeks for only $50. Strengthens your nails, allows them to grow doesn't chip and is easy to remove, try it you'll be amazed. opi gelcolor is the only true gel with no normal nail polish added to the gel you will love the results. If you want something a little special add nail art to your look.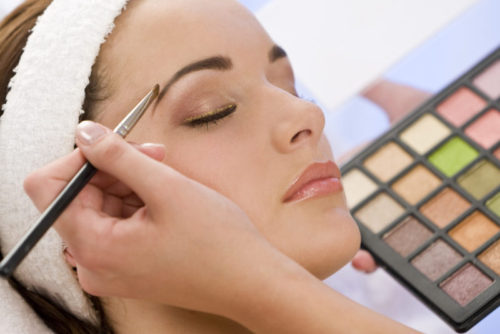 maquillage a lyon
101 make up lessons

We have  increased our make up range , now we can be really creative! Let us help you create a new look, when you  book in for any other treatment- tell us you also would like to try a new look  and we will allow extra time to help you at no extra cost!