Winter packages
Need a pick me up during the Winter let us treat you! Special finishes 31st August.
Package one: NZSPA Body Indulgence, top to toe body scrub, manuka mud mask and re hydrate with NZSPA body souffle. While your body mask is activating enjoy a mini facial at no extra charge. total cost is $125 1 1/4 hours of top to toe bliss!
Package two: Have a Sothys mini facial a NZSPA back massage and a winter pedicure 1 1/2 hours only $140!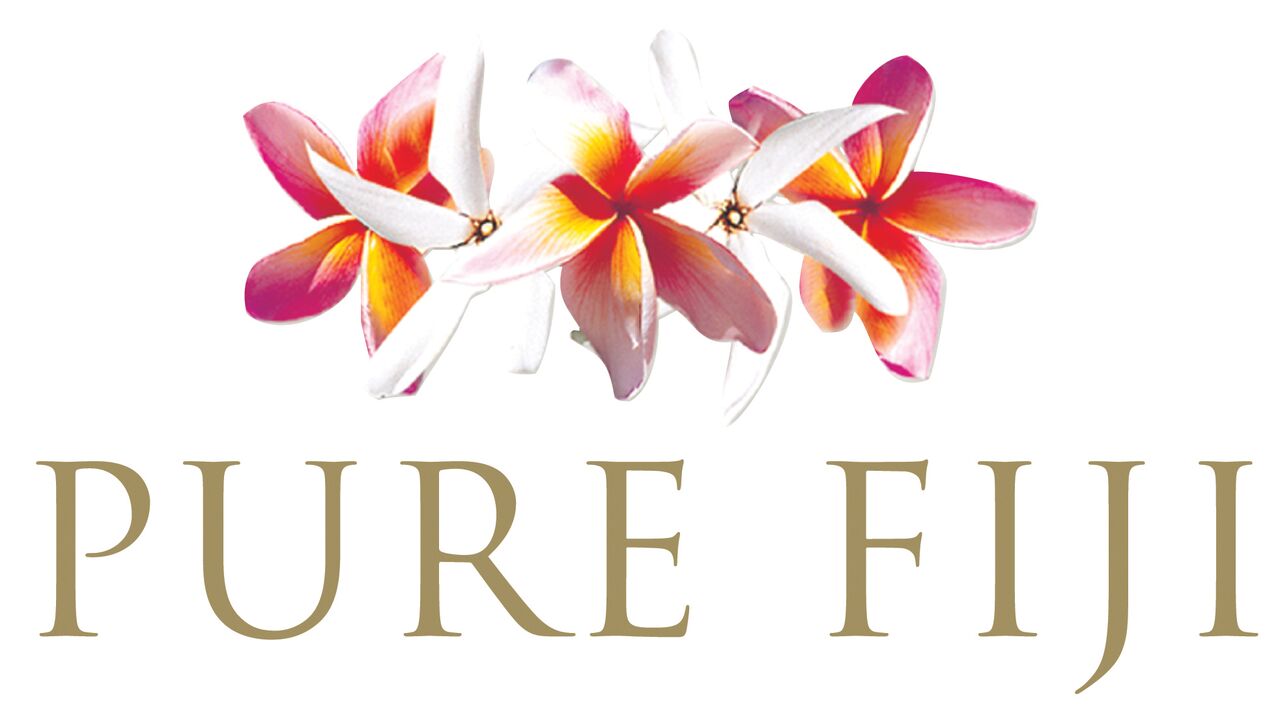 We are super excited to annouce that we are now Pure Fiji stockists! To celebrate the new arrival of Pure Fiji we are doing mini Pure Fiji Rituals for only $25. You can enjoy a milk soak and sugar scrub on your hands or feet for only $25 or a warm oil scalp massage with the exotic oil blend, we will export you to the Islands!
We are also now trained in two of the Pure Fiji signature treatments "Sugar glow" & "Island re hydrating body wrap" .
Sugar Glow
sugar cane harvested from the sun drench plantations of Fiji combined with the exotic tropical nut oils and fruit enzymes nourish skin with vitamins A,B,C and E to create the ultimate healthy glow. Relax and enjoy as milk from the coconut combined with macadamia and coconut oil are gently massaged into the skin followed by an application of pure cane sugar and tropical nut oils ridding the body of dead skin, revealing new healthy skin as well as strengthening the skins elasticity and replenishing moisture loss. treatment time 50Min's. $90.
Island re hydrating body wrap hydrating your skin and detoxifying your system, this treatment will leave your mind renewed and body restored. Your skin is gently brushed and then warm oil containing vitamins and antioxidants is applied. Your body is relaxed then wrapped while a warm oil scalp and facial massage relieves all your tension. Your hands and feet are cocooned in a body butter mask to soothe and restore hydration. This ultimate treatment leaves your body hydrated and restored while your mind stays on "Island time". Treatment time 90Min's $150
DMK Skin Consultation Day limited appointments …
Following on from our advanced DMK skin training we are fortunate to have Paula our Australian trainer visiting us at the Waipu clinic on Friday the 28Th of September. Paula will be doing skin consultations 30-45Min's, if you are interested in learning all about your skin, what you can do for it in clinic and at home to give you real results. We are offering appointments, there is a limit on how many, so call us to book these cannot be done on line. If you would like to do a DMK skin consultation and this date does not suit we are looking at a couple of other dates with Alex. Give us a call for more information. 4320890 or  4328625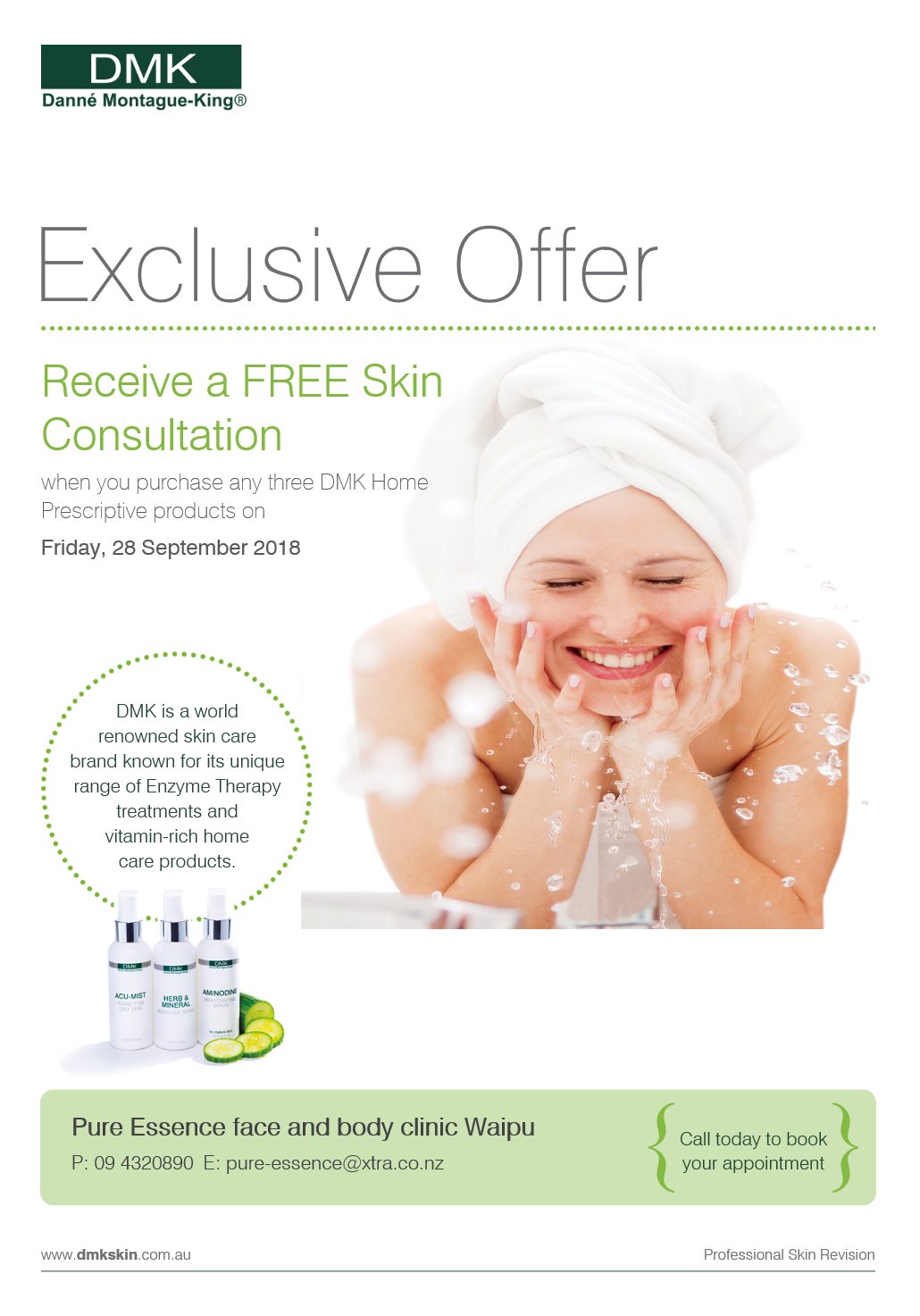 Enzyme Skin Treatments with D M K Danne
me with enzyme mask on  2. after the enzyme skin treatment 3. red lines show increase in blood circulation redness is temporary.
We are loving working with D M K Danne paramedical perscriptive products, giving our clients real results.
My latest article for magawhaifocus regarding Skin health
Imagine your skin in 3d, look through the layers where your working cells are, into the depths of the dermis where there is a hive of activity. Fibroblast cells working hard to produce collagen, strong elastin is being made to support your skin. Your melanocytes are also healthily distributing melanin into the upper layers evenly. Your oil and water are balanced. If your skin looked like this there wouldn't be any uneven pigment spots, no acne, no build-up of dead cells, lines and sagging. Your skin would have a radiant healthy glow on the outside.
If your skin has conditions on the outside that you can see that you would like to change for example pigmentation, wrinkles, congestion, an oily t zone, if it looks dull on the outside. Then your skin looks different in the deeper layers, if you have pigmentation spots then your melanin is being dumped. If you have wrinkles, then your skin is not producing strong healthy collagen and elastin and so on.
So, what are the solutions? We can remove what you don't like by exfoliating deeply doing peels, red veins can be cauterised removing the redness. Acne spots can be dried out. Wrinkles can be filled with fillers and collagen can be injected into the skin to smooth out those lines. We can apply a band aid to any problem, however this is only temporary. Removal will remove what's on the top, but it won't change the reason why you have got the skin in the first place.
This is where our rebuilding stage comes in. This will regulate the dysfunctions in your skin and change the reason why you have your skin condition. Enzyme therapy treatments work on the internal structure and function of the skin. It does this by sending transfer messengering enzymes which work on your circulatory system, lymphatic system and cleans all your toxins and waters from your cells. Enzyme therapy activates the fibroblast cells to produce new collagen growth, giving you the best anti-ageing treatment in producing more of your own collagen! Enzyme therapy will give you a strong healthy beautiful new skin.
So now we have a solution that is long term, skin health that makes sense, well we almost do, we need to remove the dead skin, rebuild to change your dysfunctions in your skin and correct your skin condition, also protect and maintain. This is where you come in, you need to protect your skin from any environmental damage by using sunscreen and home care prescriptive that have 80-90% active ingredients!  Also, most importantly we will put you on our weekly/fortnightly program for 6-12 weeks to push your skin to its optimal condition, then you can come in for your 4-6 weekly monthly maintenance treatment to maintain your skin. We are using paramedical plant botanical products Danne D M K skincare formulations.
If you would like to make a real difference with your skin and understand your own skins health, then give us a call for a consultation so we can assess your skin conditions and advise you as to what removal treatments and rebuilding treatments would be best for you. We can also teach you how to protect and maintain the results!
Dermaquest dermaroller skin treatment
We have been doing Collagen Induction treatments with Dermaquest needling treatments for a while now and can really see the benefits.  This wonderful treatment allows your  skin to produce new collagen a must for anyone concerned with ageing. We are loving the long term benefits that this is giving to our clients.  To learn more about this book a consultation with Alex. Medsafe approved.
Opi gelcolor, Shelac  and nail art

As seen in all the magazines we are now using the new  gel technology.  Have a manicure with polish that lasts up to 3 weeks for only $50. Strengthens your nails, allows them to grow doesn't chip and is easy to remove, try it you'll be amazed. opi gelcolor is the only true gel with no normal nail polish added to the gel you will love the results. If you want something a little special add nail art to your look.
101 make up lessons

We have  increased our make up range , now we can be really creative! Let us help you create a new look, when you  book in for any other treatment- tell us you also would like to try a new look  and we will allow extra time to help you at no extra cost!
School ball student discounts available
make up $45, eye lash tint and brow shape $30, file and paint $25 spray tans $40.