August Special
Choose off the pick 'n' mix winter menu 3 treatments only $99 and we will gift you a bag of pic n mix lollies too!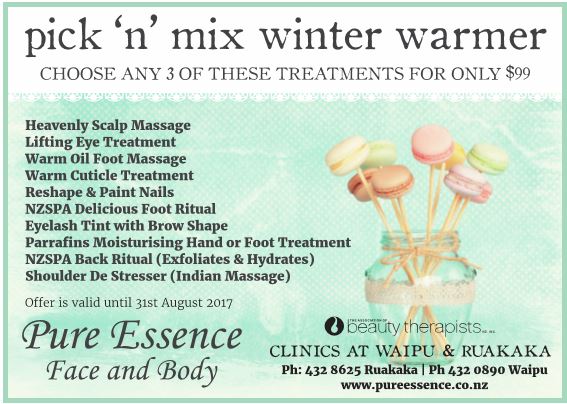 September Special
Enjoy a luxury experience 1hour pedicure including your choice of parrifin or mud mask,  callous peels and  relaxing massage. Finished off with  gel colour or normal polish. We will transform your feet while you sip on a herbal tea or mock cocktail. It's time to get a spring in your step as we move into springtime! only $80.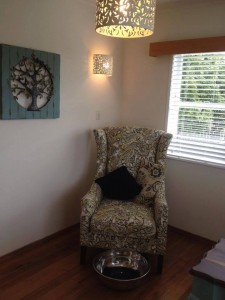 New Body Treatment
enjoy a top to toe iced body scrub followed by a relaxation oil massage of your choice of cocktail oil, Pina Colada, Mojito or Cosmopolitan! $110. 1 hour.
Shopping for a gift

We have lots of gifts to choose from from nail buffers to Sothys skincare packs, NZ Spa body products and natural sunscreens all at affordable prices give us a call for ideas or call into one of our clinics to have a look.  Pick 'n'mix special is also a great present.
Advanced skin treatment
We have been doing Collagen Induction treatments with Dermaquest needling treatments for a while now and can really see the benefits.  This wonderful treatment allows your  skin to produce new collagen a must for anyone concerned with ageing. We are loving the long term benefits that this is giving to our clients.  To learn more about this book a consultation with Alex. Medsafe approved.
Opi gelcolor, Shelac  and nail art

As seen in all the magazines we are now using the new  gel technology.  Have a manicure with polish that lasts up to 3 weeks for only $50. Strengthens your nails, allows them to grow doesn't chip and is easy to remove, try it you'll be amazed. opi gelcolor is the only true gel with no normal nail polish added to the gel you will love the results. If you want something a little special add nail art to your look.
Sothys eye treatment

New Sothys eye treatment, plant stem cells make the difference! if you are concerned with aging eyes you have to try this 1 hour intensive treatment $99. Very relaxing and makes the world of difference.
101 make up lessons

We have  increased our make up range , now we can be really creative! Let us help you create a new look, when you  book in for any other treatment- tell us you also would like to try a new look for summer  and we will allow extra time to help you at no extra cost!
School ball student discounts available
make up $40, eye lash tint and brow shape $25, file and paint $20 spray tans $30